COLLIGNONS


WELCOME TO OUR HOME PAGE

I would like to share, and grow, my genealogy research. My name is John Collignon. I am a descendant of Peter (Pierre) Collignon. Pierre was born in France on September 22, 1799, died March 22, 1878. He married Mary Catherine Perrin. His father's name was John (Jean), Jean was born on November 5, 1770 and died on November 29, 1836. Jean was married to Catherine Millon. John was married twice, the first time to Anne Paquin. John and Anne were married on August 18, 1806. Anne was born in Troyon, a village near Rupt, and died in 1820 in Rupt. John's parents were John Collignon and Peraux Marguerite. They were married on July 27, 1756 in Rupt. This John was born on June 30, 1736 in Rupt and died on June 3, 1811 in Rupt. Marguerite was born on March 19, 1735 in Rupt, and died on May 13, 1805 in Rupt. John's parents were Francois Collignon and Anne Boivin. They were married on July 26, 1734 in Rupt. Francois was born on November 3, 1714 in Rupt and died on December 27, 1792 in Rupt. Anne Boivin was born on January 23, 1715 in Rupt, and died on April 26, 1770 in Rupt. Francois's parents were Nicolas Collignon and Jandin Helene.
They lived in Rupt en Woevre, Lorraine France. Rupt en Woevre is in the Department of Meuse, a Province of Lorraine, and is 15 km South-East of Verdun France. A beautiful small little village of about 150 people and one Catholic church named "The Assumption".(Viviane and Phillippe Collignon e-mailed me with this information) If anyone has more information about this little town, please e-mail me, I will include it on our page. I received the above information via e-mail from Veronique Lecas who lives in Rupt. Thank you so much Veronique for e-mailing us and sharing this additional information about our decedents.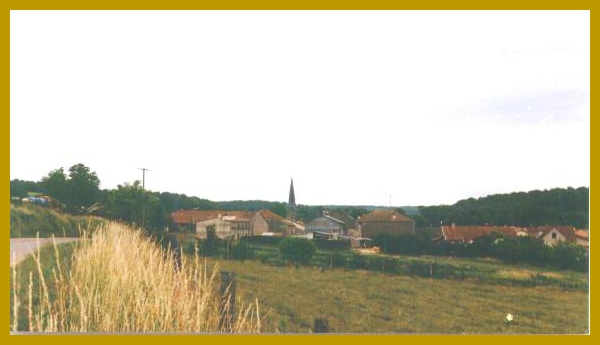 Rupt en Woevre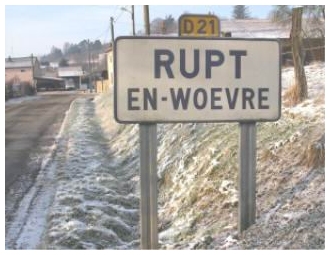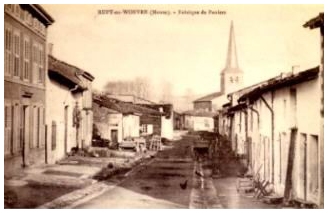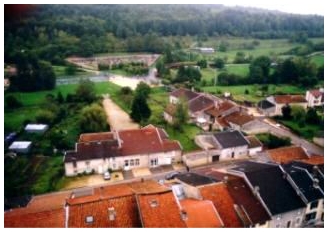 1910 - 1920 Current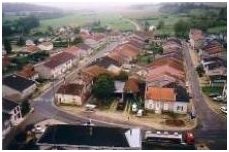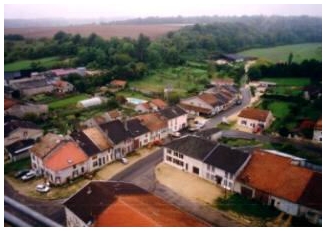 Pictures from the steeple of the church (current)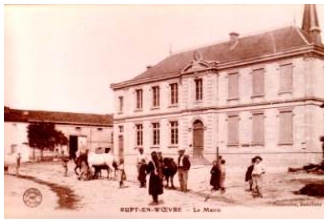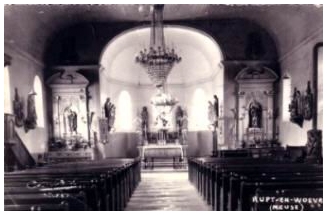 Town Square 1910 - 1920 Looks Same Today Inside of Assumption Church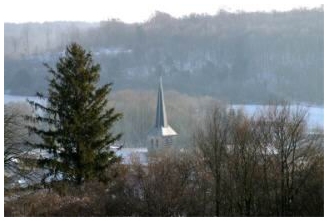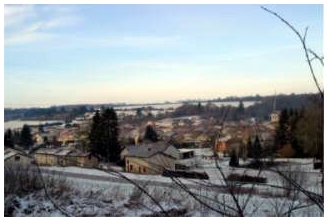 Peter had 10 children and lived in River Vale, New Jersey, Bergen and Passaic Counties. John, Peter and Mary came to the United States in 1825. The names of their ten children were, Catherine, Nicholas, Claudius, Elizabeth, James Peter (my great grand father,) Augustus, Adam, Perrine, Jane Ellen, and Victor.

THE FIRST FOLDING ROCKING CHAIR IN THE U. S.

Last Update: 12/203/2012
Web Author: JohnCollignon