WILLIAMS FOOD CO
Texas style gourmet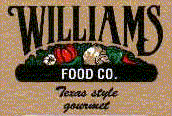 Spicing up Texas since 1969
I have been using this spice for my pinto beans since 1969. My recipe is a guaranteed success the 1st or the 100th time. It is simple, but the success is the spice, and there is only one, it comes out of Cleveland, Texas. (Pinto Beano - Pinto Bean Spice)
Sold at B & W Meat Company in Houston, Texas! If you can't find it where you live, order it from Jefferson Images, or the address: Williams Food Products P.O. Box 1370 Cleveland, TX 77328



TEXAS PINTO BEANS

(Using Williams Pinto Beano Spice)
1 Pound of pinto beans
1 Large onion chopped medium
2 Cloves of garlic whole
1 # Smoked bacon (I prefer BAR-S Great Smoky Taste)
1 # Smoked ham pieces or ham slice - quarter.
6 TBS of Williams Pinto Beano spice
1 Pack (24) corn tortillas
Use a 5 qt pot. Clean beans and cover with water (2 inches). Add onions, garlic, bacon, ham and Williams spice. Cover and simmer for 1 hr. Remove ham, bacon, and garlic. scoop off grease. (Here's an excellent ladle for this search square ladle) Put ham, bacon and garlic in food processor, chop fine. Return to beans. Cook uncovered until you get the bean texture you like.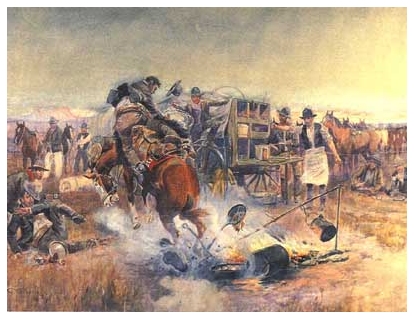 CHARLES RUSSELL PRINT- GREAT WESTERN ARTIST -MY FAVORITE
Start your day with some great "TEXAS PINTO BEANS", but keep them horses away from your bean pot!
LOOK FOR THESE OTHER GREAT PRODUCTS FROM WILLIAMS
HICKORY FLAVORED BARBECUE SPICE
BACON FLAVORED PINTO BEANO
CAJUN SPICE
THE ENHANCER
BARBECUE SPICE
MESQUITE FLAVORED BARBECUE SPICE
BARBEQUE SAUCE
CHILI WILLI
CHICKEN TICKLER
FAJITA SEASONING
RIB TICKLER (PORK & CHICKEN)
HAMBURGER SPICE
STEAK SEASONING
10 BEAN SOUP MIX WITH SPICE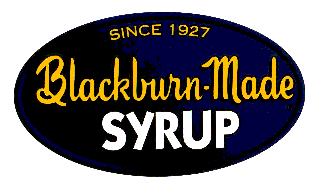 Blackburn syrup began operation in early spring in 1927. This business originated from a tool shed and a $5.00 wash pot that was located in Cass County Texas. The syrup was manufactured and packed into #10 cans. After the proper cooling process, the syrup was delivered by Thomas Jefferson Blackburn, the founder of Blackburn's Syrup, in a Model-T Ford to customers in the immediate area. After two years of hard work, the company moved to its present site in Jefferson, Texas. Due to the addition of the jam, preserves, and jelly division in 1972, the company has progressed into a multi-million dollar operation. It has and still remains as one of the largest, privately owned independent syrup factories in the world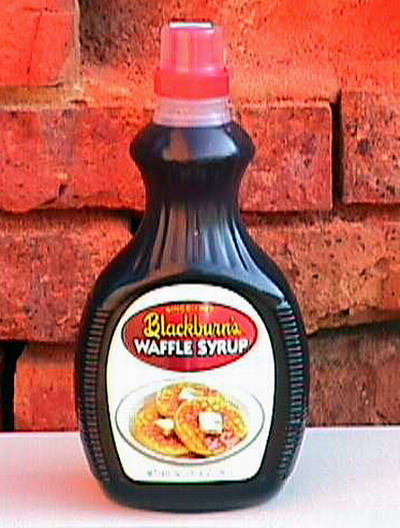 TRY IT ONCE AND YOU WILL USE IT FOREVER!
For some reason when you think of syrup, you think "Up North". When you think of TEXAS, you think "The Best". Once you try Blackburn's, you'll think "The Best Syrup Comes From Jefferson, Texas!


Question? Comments? (click on Flag)